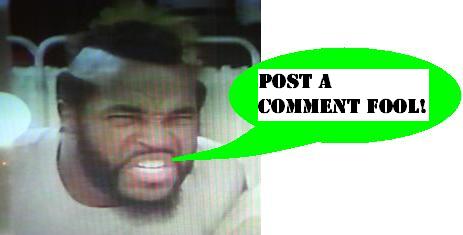 Sponsor News - bigbadtoystore.com
CYBER MONDAY SALE & HOLIDAY SHIPPING DEADLINES
We've extended our Cyber Monday sale so you can continue to save on 1000+ items throughout the week. Many items are marked down 50% to 90% off - take a look here: http://www.bigbadtoystore.com/bbts/content.aspx?content=18

To see our holiday shipping deadlines - please take a look at this link: http://www.bigbadtoystore.com/bbts/content.aspx?content=12
NEW ARRIVALS
MP-01B MASTERPIECE CONVOY - BLACK VERSION WITH METAL NAMEPLATE This new version of the Masterpiece Optimus Prime mold is done in Nemesis Prime style colors such as red windows and light teal detailing, and includes a red energy axe among his accessories as well as a special metal nameplate to be displayed alongside. Priced at $149.99, this figure is a must have for TF collectors.
TF ALTERNITY SUZUKI SWIFT - BUMBLEBEE, CLIFFJUMPER The next two releases in the Alternity line are in stock and ready to go. This wave is based on the Suzuki Swift, and it's available in yellow as Bumblebee and in red as Cliffjumper. Priced at $54.99 each, collectors may want to pick up both figures, and they fit reasonably well with the previous Binaltech/Alternator figures as well.
GUNDAM 1/60 SCALE PERFECT GRADE 00 RAISER MODEL KIT The first new Perfect Grade model kit in years is Setsuna's 00 Raiser set from Gundam 00. Priced at $299.99, this kit includes LED lights, swords, rifles and more for the impressively large figure. We've got the basic kit available now, bonus clear parts are also available and arriving in January.
DC UNIVERSE WAVE 10 - EXCLUSIVE IMPERIEX WAVE We'll be getting in a batch of DCU Wave 10 figures tomorrow - preorders for the full set of 7 are available at $214.99 - take a look.
GX-47 ENERGER Z The first of two Mazinger Chogokin figures in this newsletter, the Energer Z is an early model of the robot later known as Mazinger. This version comes with a cape/ramp for the motorcycle-riding pilot to reach the head. Along with two different pilot and motorcycle figures, Energer Z also comes with a rocket punch fist and forearm and a display base, and we've got it listed at $63.99.
GX-49 SHIN MAZINGER Z This new Shin Mazinger version of the classic robot comes with the new God Scrander, which allows him to transform into the Fist of Zeus. His display base can even accommodate him in flying, standing, and Fist of Zeus modes, and he is listed at $89.99, $10 off the MSRP.
UDF METAL GEAR SOLID FIGURES - SET, SINGLES Medicom's new UDF line of Metal gear figures is now in stock. This series includes MGS3 Boss & Tiger Camo Snake and MGS4 Raiden, Crouching Snake and Vamp. Each single is available for $17.99, or you can save $15 off the MSRP and pick up the set, priced at $84.99.
IG-TF001 WRECKER LEADER UPGRADE PARTS KIT This upgrade kit is for use with the Ultra Magnus Classics figure and the City Commander armor set. It includes a new and improved head piece as well as two missile launchers, his gun, a sword, two war hammers that can combine into one really big hammer, a flag piece and a small poster. This upgrade kit is listed at $58.99 and is ready to join your collection.
TF DEVICE LABEL MOUSE - TRYPTICON & GRIMLOCK We've received a shipment of both the Grimlock and Trypticon versions of the Device Label transforming mouse, and Autobot and Decepticon alike are priced at $69.99. These raptoresque robo-dinos transform into fully working USB mice for your computer, and make great crossover collectibles as well as pleasing transfans.
FUTURAMA SERIES 7 SET RESTOCK We've restocked a number of items this week, including wave 7 of the popular Futurama figures. You can pick up Hermes and Professor Farnsworth along with Nibbler and parts for the Build-A-Bot Roberto figure for $23.99, $4 off the MSRP.
NEW PREORDERS
GI JOE - SIDESHOW 12" FIREFLY Sideshow's latest 12" GI Joe figure is the Cobra saboteur Firefly. He comes dressed in grey camo with a face mask as in the cartoon, and includes all sorts of accessories like pouches, guns, knives, grenades, mines, and even a suitcase bomb. Firefly is all loaded for battle, and you can get your pre-order in for him today, priced at $114.99 ($5 off the MSRP).
Posted by charlie on December 2nd 2009, 11:51 PM

Share
---