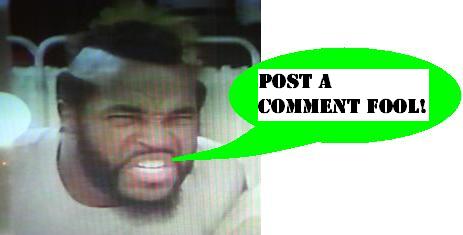 Sponsor News - bigbadtoystore.com
NEW ARRIVALS
EXCLUSIVE TRANSFORMERS MIGHTY MUGGS WAVE - CASE, SINGLES The new exclusive wave of Mighty Muggs is shipping now. This assortment includes Optimus Prime and Bumblebee ROTF Movie Version figures, along with G1 versions of Jazz and Shockwave. These figures have been hotly anticipated by the fans, and now we've got them in stock, priced at $49.99 for the case of four, or $12.99 - $17.99 each.
TF ENCORE 19 BIG CASSETTE MISSION 3 BOX SET Finally, the set that everyone has been waiting for has arrived. This box set includes Frenzy and Rumble, along with Laserbeak and Overkill. The first legitimate rerelease of the piledriver twins, this assortment has proven to be very popular with our customers. This set is in stock and ready to go, priced at $49.99.
STAR WARS LIGHTSABER CHOPSTICKS These great new crossover collectibles combine the style of the Jedi and Sith weapon with the functionality of the Asian utensils. We've got the Blue set available singly at $12.99, and the set of three (one pair each of Yoda green, Luke blue and Darth Vader red) priced at $35.99.
TF ROTF 2010 DELUXE SERIES 1 - CASE, SINGLES The first new Deluxe assortment of 2010 has arrived. This case includes two each of Tuner Mudflap, Alliance Bumblebee and Dirge, along with one each of Autobot Gears and Armorhide, and is listed at $99.99. If you'd prefer, we have Dirge, Alliance Bumblebee, Tuner Mudflap and Armorhide listed at a set of four for $59.99, and we also have them available as singles, priced from $14.99 - $16.99 each.
GHOSTBUSTERS MINIMATES - GB III VIDEO GAME MINIMATES SET, PX RAY & SLIMER, BOX SET 1 We've just received a shipment of the Ghostbusters III Video Game Minimates Box Set. This set includes all-new figures from the game, including Chef Ghost, Architect, Azetlor and the Black Slime Monster, and is priced at $16.99. We've also restocked the Ghosterbusters Minimates Box Set 1 and the PX Exclusive Ray & GITD Slimer sets, so if you've missed out on either of them, now is your chance to pick them up.
TF MOBILE COMMAND BASE WITH ROLLOUT DRONE - BLACK NEMESIS & PURPLE SHATTERED GLASS VERSIONS, SET These new versions of the Mobile Command Base trailer provide displaying alternatives, including one for the new Shattered Glass subline. The Shattered Glass version is done in grey, blue and purple and is made to match the Shattered Glass Optimus Prime from Botcon., while the clear version is done in colors like Ghost Starscream to match the Crystal Convoy from a while back. Each of these trailers includes a rollout drone that becomes the tire assembly, and we've got them listed singly for $84.99, or you can save almost $10 and order the set of two at $159.99.
GI JOE COMIC TWO-PACKS WAVE 8 - SET, SINGLES A restock shipment of GI Joe Comic Two-Packs Series 8 has arrived. This assortment is broken into a set of two two-packs (Shockwave & Pilot Destro and Storm Shadow (Training) & Tunnel Rat) which is priced at $34.99, and a whole case, including the above figures and a number of older favorites, priced at $79.99. This assortment has also allowed us to restock a number of single two-packs, priced from $5.00 to $11.99 each.
DCU CLASSICS SERIES 11 SINGLES Part of our shipment of DCUC 11 has arrived, and we've got singles available after setting aside set quantities. We currently have Deadman in both regular and variant versions, John Stewart and Shark available, listed at $16.99 - $21.99 each.
TF MASTERPIECE SKYWARP - AMERICAN VERSION One of our source has gotten us a shipment of the American version of Masterpiece Skywarp. This piece differs from the Japanese release both in detail colors and the fact that it contains the Starscream alternate faces, and we have this version listed at $89.99.
STIKFAS RESTOCK We have received a large restock shipment of Stikfas figures and sets. From the Beta Female Nurse to the Alpha Male Archangel, the Omega Male Black Knight to the Stegosaurus and Pterodactyl, and even the Stikers band and the Emergency Response Team, we've got many of the figures in stock now, priced from $6.99 to $17.99 each - pick your favorites and fill those gaps in your collection.
FRAULEIN REVOLTECH RESTOCK We've received a shipment of Revoltech figures to fill our shelves. The majority of the shipment consists of the Revoltech Fraulein figures, and we invite you to ake a look at the link and mix and match your favorites from among the regular and Snow Strawberry versions of the girls, priced from $12.99 on up, with most at $14.99.
NEW PREORDERS
MACROSS REVOLTECH - THREE TRANSFORMATION VALKYRIES Two new Macross Revoltech figures have been announced. Hikaru's VF-1A and Roy's VF-1S are each getting a new revoltech treatment, with the new ability to transform into battroid, gerwalk and plane modes, bringing the best of both worlds together. These two are priced at $31.99, and are sure to be popular with Macross fans everywhere.
DC UNIVERSE CLASSICS 13 SET, CASES, SINGLES The newest wave of DC Universe Classics is now able to be listed and shared. This assortment includes Wonder Girl, Superboy from the 'Death of Superman' era, Blue Devil, the new Blue Beetle, Negative man in both bandaged and unbandaged versions, Cheetah in both classic and current looks, and even Cyclotron from the Super Powers of the 80s. We've got them available as a set of 8 (including both Cheetahs, but only one random Negative Man, along with all of the pieces for the CnC Trigon figure) priced at $129.99; you could also choose from the two different case assortments of 10, including one or more 'Best Of' figures, priced at $149.99, although neither case is likely to contain all of the CnC Trigon parts. Finally, we've got almost all of the figures available as singles (modern Cheetah is alread sold out) priced at $16.99 to $19.99.
STRAWBERRY SHORTCAKE MINI DOLLS IN PURSES SERIES 4 - SET, SINGLES A new wave of Strawberry Shortcake mini dolls in purses has been announced. This wave includes new versions of Strawberry Shortcake, Lemon Meringue, Orange Blossom, Raspberry Torte and Plum Pudding, and we've got the set of five listed at $49.99, with singles of Strawberry and Lemon available at $6.99 and $12.99 respectively.
Posted by charlie on December 21st 2009, 10:18 PM

Share
---