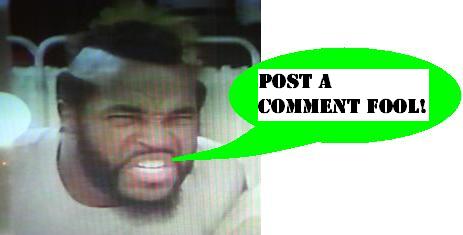 Toy Prices and eBay Watch Examples
I have been on a theme for the past several months about the seemingly unexplained growth in prices, and dwindling in supply, of many of the items on which the Preserve focuses. While basic economic theory will tell us that with lower supply and even a steady demand will come higher prices, the change seems sudden. I guess there is a time for all things, and now 20 years into the future, it's time for the central loves of the Preserve - being things like the
Sega Master System
,
Air Raiders
, and
Battle Beasts
, to really become more legitimately 'old collectables', which are getting harder and harder to find, even at high prices. I feel there's a book in there someplace, if only I could pull together some coherent thoughts!
Here then is today's
eBay Watch
, which is a possibly incomplete example of the
Air Raiders Command Outpost
. It has been some time since I've even seen one of these on line, and I love how it seems to have been photographed with a lapel-cam from 1994 by a displaced British National living in Pittsburgh. The price is not bad, and interestingly there are no bids! So I have managed to provide a counter-argument to my own point above, except that this has reminded me of the rarity of these items. Forget finding
X-Panders
or
Flash Force 2000
more than once every 3 or 4 months - at least it makes for a fun 'hunt'.
Additionally we have on eBay a nice set of the original 5 issues of the
Air Raiders Comic
, which Cole has pointed out is done by Kelly Jones, which is awesome. I may try to keep an eye on this watch myself, as the Preserve could use a complete collection of these issues for the
Air Raiders
wing.
Posted by charlie on March 30th 2007

Share
---