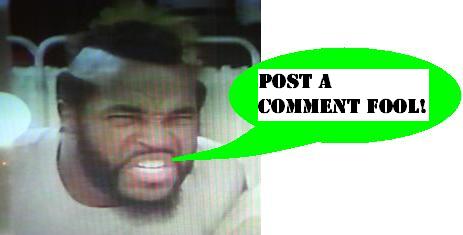 The 3D Madness, Sega Mega Drive VR and Binocular Dysphoria
The moment I first saw the box office returns for Avatar, I knew that 3D was going to be the 'Next Big Thing' in the film and consumer electronics industry. This amused me greatly since it's basically been pushed off and on since the '50s, and this is the latest wave. How I wish I could find my old pair of
Freddy's Dead
glasses from my in-theater viewing of that masterpiece in 1991 (same year as those
Bill & Ted
figures!) As I've watched with grim fascination the announcement of more and more movies that will be receiving the '3D treatment', and the amazingly rapid reveal of home electronics that allow us to all wear goggles in the comfort of our livingrooms (though maybe eventually without the headgear) I started to wonder. My wonder took the form of the effect this vision tricking device would have on the brain, especially if it was in the home available for hours a day and not just for the (admittedly way too long) running time of Avatar.
Well, I was fascinated to discover
this article
from February 11th 2010 by one Mark Pesce, who apparently worked on the Sega VR system in the '90s. He has some really fascinating things to say about the actual dangers of 3D, which led to the Sega VR never seeing retail release. His concerns are exactly what I was wondering about, and how interesting to find them wrapped in the warm blanket of vintage gaming. Go check out the article for yourself - of course I haven't done much research into this, so take it as you will.
Posted by charlie on March 29th 2010, 05:59 PM

Share
---