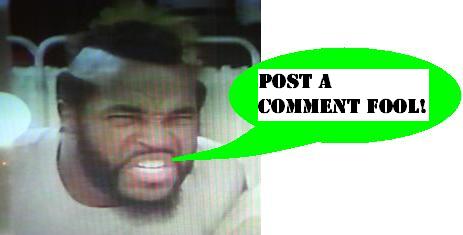 Madballs - Freaky Fullback
In 1986, American Greetings created a line of durable rubber balls with Garbagepail Kids appeal that we all loved - Madballs! Several series of the delightfully anthropomorphic disembodied heads were produced, along with a short lived cartoon which is all but a footnote in the history of the decade. Years later, 2007ish to be sort of exact, Basic Fun got the first wave of their classic line on shelves. This wave consisted of 5 characters from the classic line, as well as a brand new character - Repvile. I got to see these along with series 2, and the innovative 'sick' series at
Toy Fair
in 2008. However, it was only a few days ago at a Toys R Us that I remembered to find these in store, and they happened to be on crazy clearance! See, sadly the line seems to have been back-burnered as of series 3 so stores are blowing out what is left - good luck with your hunt.
I've posted 5 out of 6 figures from series 2 (Oculus Orbus seems to be the rare figure) and am featuring Freaky Fullback in particular below. Click the image for more shots of this gridiron grossout and be sure to check out the
full Madballs page
for the rest of series 2!
Posted by charlie on May 27th 2010, 06:45 PM

Share
---