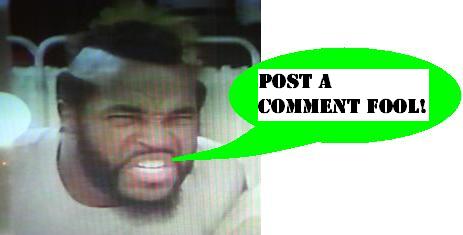 Transformers Universe - Darkwind Toys R Us Exclusive
In celebration of the news that the many and varied
new waves
of
Transformers
are, even as we sit here, flooding into stores nationwide, let's have a look at Darkwind from the
Transformers Universe
collection. This Ultra Class figure came out as a Toys R Us exclusive in April 2009, and is a repaint of the more widely available Silverbolt.
In keeping with my newly rekindled interest in posting the legendary Generation 1 Transformers collection, I'll mention that the character first saw toy form as the slightly differently named 'Darkwing', a Powermaster in the increasingly gimmicky yet still awesome 1988 line. He was able to form a little 2-jet gestalt with partner Dreadwind (the combo of which was named Dreadwing) which was indeed pretty cool!
I seem to remember that I took both jets to school one day, 22 years ago (whoa), and that after some time in a sand fort (egad, no!) the joints were never quite right. Well, that's what I was saying about the G1 collection - it's not perfect, but it was well loved and will be finding it's way onto the Preserve at long last! Click the image below for more shots of this updated figure that is amazingly over a year old already!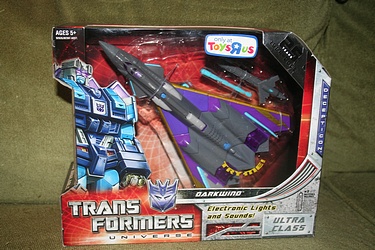 Posted by charlie on June 29th 2010, 12:49 PM

Share
---