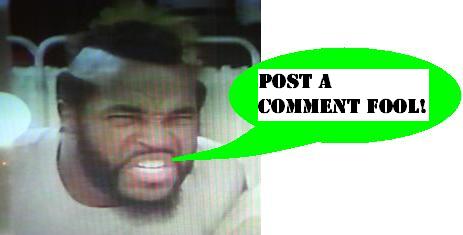 Batman - The Brave and the Bold: Arrow Blast Green Arrow
For the few people out there who are fans of the
Batman: The Brave and the Bold
line, this figure is likely to be pretty cool to you and is something that has been a mystery since the launch of the line. Featured on the very early packaging cross-sell images found on some figures (such as
the back of Sportsmaster
), fans and detractors alike wondered allowed where the heck this figure ended up?! Well, I suppose detractors rapidly grew bored and moved on, but fans sure were curious!
Imagine my surprise, then, when listings on line in the past week or two started to hint that maybe Arrow Blast Green Arrow had finally found a home on the new yellow-with-angry-Batman 2010 cardbacks, but still retained the previously expected product code of P1560, nestling him right between
Villain Snare (aka 'bear trap) Batman
and
Exo-Claw Batman
. I still have not managed to find this figure in stores, which are rapidly drying up their Brave and Bold selection, but an amazon.com seller (a growing resource for this sort of thing) was kind enough to list one for maybe $1 over retail. Given the year long saga of the debated existence of this figure, I simply had to add it to the archives. Enjoy finally having some photographic proof that Mattel has made good on their cross-sell promise!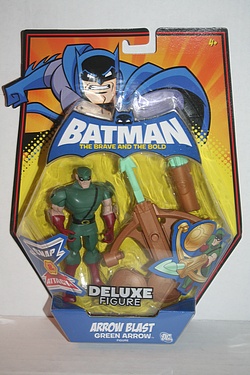 Posted by charlie on July 21st 2010, 10:55 AM

Share
---