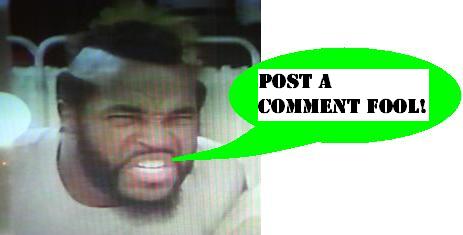 Ghostbusters - Peter Venkman
It took a while, but at last there is a complete set of Ghostbusters in the 6" scale. Seeing as the
Egon/Slimer
set was released at the 2009 SDCC, and
Peck
was thrown in for good measure a few months ago, it required no small amount of patience to wait until June of this year for Venkman to finally appear. And then, of course, it is 'slimed Venkman', complete with ugly little spud #2, but Mattel assured us all that they have some commitment to this line with
Club Ecto-1
, so we'll be getting a few more versions and repaints of all characters in 2011, I can tell you.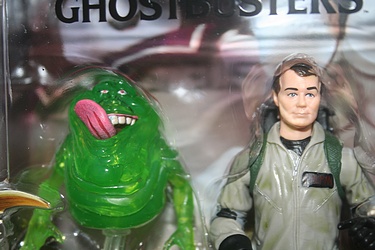 Yes, that's right - June 2010. I'm a little behind on some coverage, but at last
the gallery
is up to date. Not a moment too soon, either, since the 12" Winston (making complete the 12" collection) as well as 'lab coat' Ray, (outfit from the "we're ready to believe you" ad) both come out on August 16th. Mattel knows how to stack up the product, but like a trained seal we'll be there, flippers slapping, excitedly clicking refresh on mattycollector.com as their servers buckle under the weight of 1000 non-club-Eternia fans vying desperately for Whiplash.
Posted by charlie on July 28th 2010, 06:24 AM

Share
---