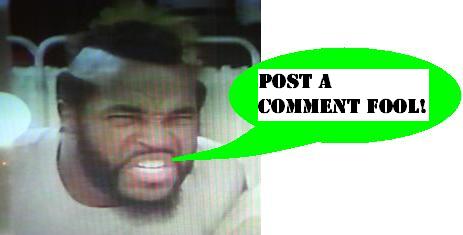 Playthings Magazine - Game Over
The very last thing I need to start doing is adding my junk mail to the Preserve - there's certainly enough of it around here! This letter, though, seems pretty important to the toy industry that we all enjoy, and I've not seen it mentioned elsewhere so I figured I'd do my solemn duty.
Playthings Magazine, founded in 1903, is the number one U.S. trade magazine covering the toy industry (
1
). Or, rather, "was" the leading magazine. It figures that just 6 months after I finally subscribe to this magazine for the first time, now that I'm getting more into the professional side of this industry, the forces that are driving newspapers and magazines out of business have turned their terrible laser on this famous and important publication. I'll let the following letter speak for itself: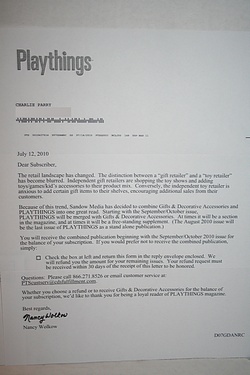 For a few months now I've been watching eBay for back issues of this publication, and the prices have been recently climbing. Already, getting a back issue from the 80s typically sets you back $30 or more, and the farther back you go the higher the prices seem to get - and very rarely do issues come up at all! This news will almost certainly drive those prices up higher. I hope that the hard working people behind this publication can find a place for their work in the new 'consolidated' magazine, or someplace else in the industry. So, thanks to Playthings Magazine for 107 good years.
Posted by charlie on July 31st 2010, 04:43 PM

Share
---