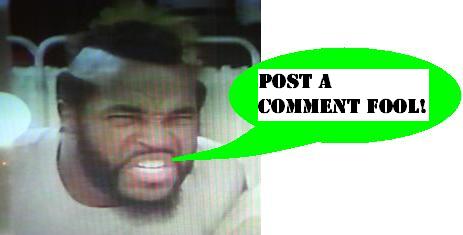 Transformers Generation 1 - Perceptor
As an up-and-coming nerd in the mid '80s, the only thing that could make an actual working microscope cooler to me was if that microscope could transform into a robot...and back! So it was exactly with Perceptor from the second year of the Transformers Generation 1 line in 1985. Classified as the Autobot Scientist, his character was portrayed as likely getting his lunch money stolen by the other Autobots, so of course he appealed directly to fans of the line, especially ones that still dig it 25 years later. 25 years...oof, I do try not to think about that too hard! I guess I was 8 when this figure came out - good times! Click on the image below for the packaging and bio of Perceptor, and to see him almost still preserved in the original packaging.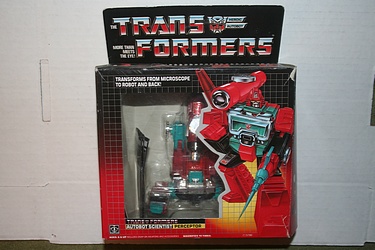 This is actually a copy that I picked up several years ago, and is not my original. It does appear that he hasn't actually been fully removed from the packaging, so I was reluctant to do so for the photoshoot...I know mine is around here someplace! One wonders exactly how he would be so nearly opened, and what sort of distraction would make little Johnny cast aside his new Autobot pal. Well, cover your receptors Perceptor, because such speculation will get us no place!
Posted by charlie on August 1st 2010, 05:37 PM

Share
---