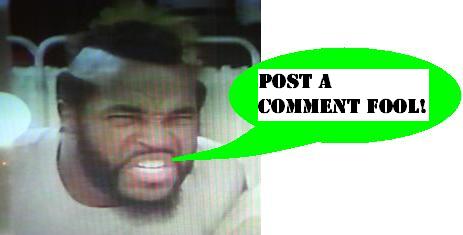 Transformers Generation 1 - Ramjet
I got a lot of toys as a kid - sort of goes without saying I guess. One clear memory I have is actually writing a letter to the Easter Bunny (yes, the Easter Bunny) for Dirge and Ramjet, because it's less fun to only get to request awesome toys from a holiday deity once a year. Sure as can be, I got those two excellent seekers along with all the festivity the egg-hiding candy-grubbing holiday has to offer. This example of Ramjet I've picked up more recently, and is still boxed and in pretty good shape. I didn't have my loose example near at hand, but we all know I like the packaging best of all! Click the image below for more angles, the bio and stats.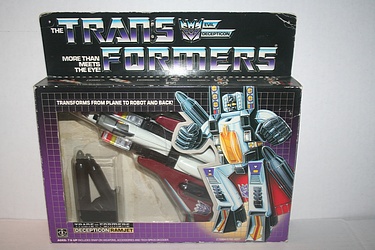 "If it flies, crash it!"
Posted by charlie on August 4th 2010, 06:55 AM

Share
---