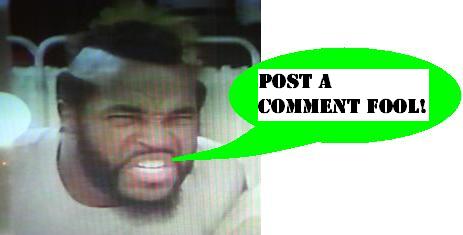 Transformers Generations 2010 Line
This listing, in the vein of many that I've posted over the recent years, might be of limited interest since the figures are on store shelves currently, but are sufficiently cool that I did add them to the Preserve collection so want to feature them! It seems that the rollout of the new Transformers line is in fact a slow process, and at least in my town Target is really dragging their feet. The strange long-endcap is set up, but has maybe 1 case of Transformers product thinly spread across it. The Star Wars section is similarly bare, with 12 pegs waiting greedily for the new vintage line, and the G.I. Joes have almost entirely vanished. One assumes all of these things will appear soon, but Hasbro has really been hurting their business with this huge gap between product releases.
Well, between Target and Toys R Us, I did manage to find the 4 figures from wave 1 of the Transformers: Generations line. Click the image below to see the round-up page of those figures, and click on Optimus Prime, Bumblebee, Drift or Thrust for more info about each of these classic, familiar characters.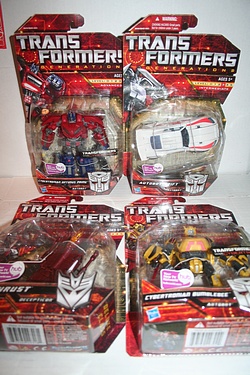 Also interesting to note are the 'conversion levels' of these first four figures. While in other recent Transformers lines, it seems that the transformation difficulty is determined by the price of the figure, not really by the reality of the transformation. If you had a Deluxe, it was a 3, if you had a Leader, it was a 4. Well, with this line I'm seeing a very cool difference. Not only have they moved to a 5-point difficulty scale, but within these first 4 figures we already have a 2-Easy, 3-Intermediate and 4-Advanced rating among them. It's good to see that Hasbro is adding more care to these rankings (I sure can't handle #4 and up!) and it seems that care is evident in this great new line as well.
Posted by charlie on August 8th 2010, 02:48 PM

Share
---