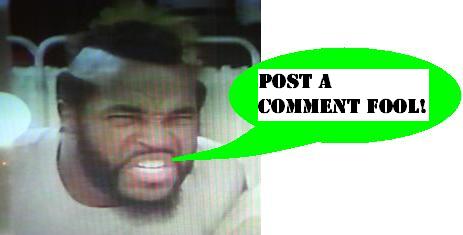 G.I. Joe: The Pursuit of Cobra - Doom Cycle
The utter lack of any of the new
G.I. Joe: Pursuit of Cobra
figures to have actually joined the Preserve archives was recently brought to my attention, and I had to reply that it was because they had yet to make it to my humble backwoods of a town. Well, Target has finally corrected that and as a result I have corrected the Preserve archives!
It was one of the most visibly cool and talked about products from the
Hasbro tour
at Toy Fair, and now it's here in the living room - check out the Doom Cycle!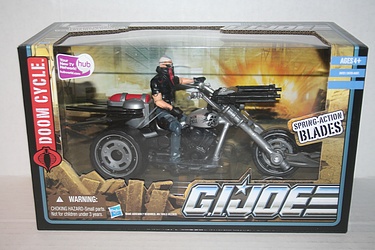 Is the world ready for a new Dreadnok? No one is really sure, but his chopper is very cool so we'll give him a chance. Storm Rider is apparently good at bar fights and kung fu, and enjoys designing and implementing wacky weapons systems. Good guy to have on the roster it seems. Click the link above for more angles and text of this, the first Pursuit of Cobra set to join the Preserve archives!
Posted by charlie on August 13th 2010, 06:50 AM

Share
---