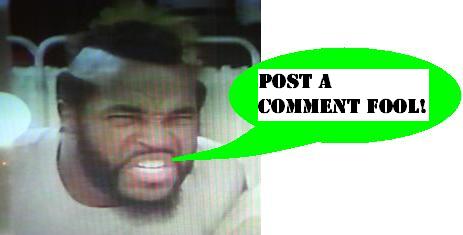 G.I. Joe Pursuit of Cobra - Snake Eyes with Timber
It seems that every initial (or second) wave of G.I. Joe figures in the last several years has kicked off with the first of many versions of Snake Eyes, made distinct by the inclusion of his faithful wolf Timber. Well, the
Pursuit of Cobra
line is no exception! In wave one we get, right on schedule, Snake Eyes and Timber, as part of the desert battle sub-group. One imagines that poor Timber is pretty toasty under all that fur, and Snake Eyes himself seems to be letting off some steam with his movable visor which reveals...his eyes!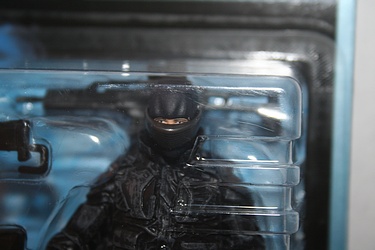 Now, informed by history, we are all expecting to find the light/dark Timber variants as seen in both the
Rise of Cobra
and
25th Anniversary
lines, but so far it seems that Hasbro has broken with recent tradition here, and that's just fine with me. So enjoy this familiar set, which while somewhat repetitive, still is full of guns, swords, and an articulated wolf - what do we really have to complain about??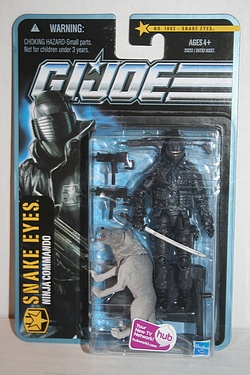 Posted by charlie on September 7th 2010, 10:27 AM

Share
---