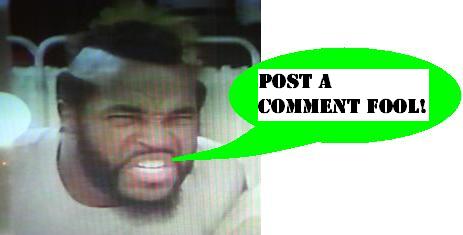 Army Gear - Grenade / Bunker
Holy Toledo Preserve fans, let's go ahead and add a new toy line to the archives on this fine Friday! From 1988 comes a short line of war toys that (remember the decade) Transform!
Lewis Galoob
brought the
Army Gear
line to shelves, and like anything made after 1984 they featured 'Two Worlds of Battle Action'! We'll kick off coverage of this line with the Grenade / Bunker set, ready to blast your good times into high gear!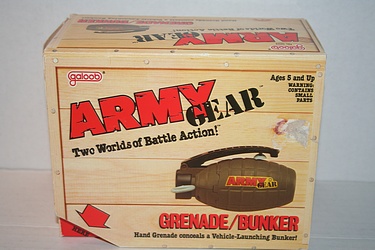 I think that originally I didn't have any of this series, as my Dad tended to avoid the straight up military themed toys, but I managed to pick up a box of these from eBay several years ago. And, as usual, I'm just getting around to posting them! It is turning out that this line is moderately rare, and in three years of watching for them there are several of the items in the line that I've only once seen come up boxed! Click the image above for some details of the Grenade set, and watch for some more entries to this line soon.
Posted by charlie on September 10th 2010, 02:24 AM

Share
---