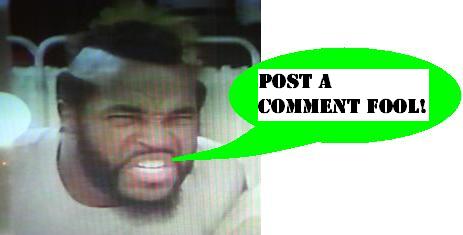 Androidz - Night Shield and Trigger Happy Review
There may be deeper and more noble aspects to life, but I think most of us would be hard pressed to come up with memories which rival those of Christmas Morning in the '80s for sheer happiness and wonder. Granted, I'm speaking largely for myself though I like to believe that readers of the Preserve know where I'm coming from. A game I always enjoyed playing was deducing exactly what was beneath the bright wrapping and bows based on size, weight and shaking sound, keeping unofficial score to determine just how careful attention I had been paying in the cavernous halls of the Cheltenham, PA Toys R Us over the past weeks and months. Catching the first glimpse of the equally colorful and perfectly designed package which hid under the garish paper gave that rush of discovery that was central to the experience. I've been accused of having a design sensibility that's about 25 years out of date, which I take to be high praise, and it's clear why and where I get that from my fondness of these memories - once that paper was removed, the full impact and glory of the box art and product design was revealed, and the style of that era is unmistakable!
All of that is a somewhat long way of explaining why I like the
Androidz
line so much. The logo and box art feel very classically inspired, the bio font is something right off of a Captain Power bio card, the figures all have names, functions, and stats, and the toys are just that - toys. They don't sing and dance. They don't blink and flash. They let the kid invent their own features, scenarios and battles. It's been a while since I've actually 'played' with a toy, rather than 'appreciated' a toy so I try to imagine 8 year old me and how quickly something like a voice chip in a $40 figure would get old. Pretty quickly I think. Leave out the chip, drop the price, and up the quality of construction if possible, and that seems like a winning return to basics. Also great? Highly distinctive packaging shapes. I'd defintely be able to deduce these guys on Christmas Morning - fun!
There are 12 different 2-packs of figures, making for a mighty large battlefield, with 6 members of each of the four teams. Let's check out
Night Shield and Trigger Happy
from Team Justice.
First off - 2 figures for $6? That's just good business, and makes for an instant game with a single purchase. The packaging makes me happy with its mix of bold color choices and the black canvas upon which they are used, entering solidly into 'space' and 'robot' land - visual cues which are all but hard coded in us by now. One thing to notice is that while the character names are indicated on the front, with small arrows pointing to each, the names (or the packing of the figures) appear to be switched. The reverse side of the package is where things continue to be cool, and where we also see the correct alignment of the characters with their names.
There we have the excellent and detailed back story of the whole line as well as names, stats and functions of each of the two robots in the pack. Oh, and an aspect I've been entirely neglecting to mention - the website URL. Yes, ToyQuest is not ignorant of the necessity of modern day toy production, and is fully embracing the convergence of a solid physical product and the intangible extended play of character-specific web interaction. The figures have small codes hidden on them that can be entered at the site to unlock further content, adding the 2010 angle to what I've been enjoying as a great vintageish product. I feel that the combo is well done and perhaps less forced than some other recent attempts, which require a strong link between the toy and the computer. Here it is treated as an extended bio - further information to enrich the toy figure, but not requiring a clumsy physical link between the two.
Let's open them up.
First thing's first - these guys do not have 25 points of articulation, or swappable heads, or spears and removable helmets - and they aren't supposed to. They have a well made, smooth rolling wheeled base that I found worked very well on a wooden table, and will no doubt work well on the playsets for this line that feature a number of cool ramps hearkening back to Hot Wheels and Micro Machines days of glory. I found that the arms move freely enough to allow for a number of different expressive poses for such a little dude, and frankly that was plenty of articulation for me.
Night Shield, pictured above, features an attached shield (of night) and a fantastically impressive looking shoulder mounted cannon. The sculpt details are very well done, giving believable 'robot' texture to the fairly small surfaces with which they had to work. The inclusion of the team logo on the arm is another nice touch, and it retains plenty of detail and clean lines in a fairly complex design. The paint apps are bright and almost entirely within the lines, adding fun splashes of color to an otherwise militant and business-like figure.
Trigger Happy is the team leader, and looks the part with his far smaller armament and apparent lack of defense. If a robot could look like a manager, this one does come close, especially when compared to Night Shield. The splashes of color on him are well done and well designed, and the color choice of yellow adds to the lack of aggression and power that is the intended effect. Pairing these two figures together was an excellent move, as you already have a combat 'unit' ready to do battle, complete with a hierarchy of command!
Lastly, let's be sure not to miss checking out the wheels - a feature that I think was a bold move, and is different from other options on the market.
Who among us doesn't like cars, and didn't have at least a few Matchbox / Hot Wheels in the collection growing up. I'm delighted by this convergence of robot and rolling-thing, and honestly think that the 'play pattern' is very sound - as much so as stomping a robot around on two legs. Practically speaking, it's also a more reasonable robot design than one which blindly mimics the human form, though you won't catch me faulting 40 years of brilliant Japanese toy design.
In closing - having gotten the chance to check these toys out first hand, thanks to the generosity of ToyQuest themselves, I can say that my high opinion of them has done nothing but further increase. I've tried to be as forthcoming as possible about my biases towards the classic design and the simplicity of the figure, and how this line just clicks well with my interests and disposition. I continue to recommend it, and am only disappointed that they may prove difficult for people to find who do not live near to a Toys R Us. In theory they are also available at WalMart, though I have yet to see a single one during my visits to those places. However, the entire line is currently available on
toysRus.com
, which is also running a free shipping deal for purchases over $100, so get that Christmas shopping done early, and pick up a pile of Androidz! If you have any of the same nostalgia that I described in this review, I really feel that you'll be glad you did.
Posted by charlie on October 7th 2010, 07:02 AM

Share
---