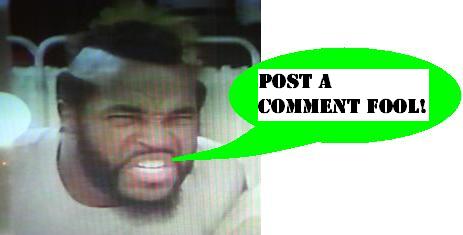 Tron Legacy - by Spin Master
Everyone has been excitedly watching the product reveals from the upcoming toyline by Spin Master in support of this December's nerdbait movie Tron Legacy. I'm definitely excited for the movie and have liked what I saw of the toys so far, but as is typical with me, I never truly understand something or even focus on it until it's right in front of me, in hand, and photographed. Well, today Target delivered.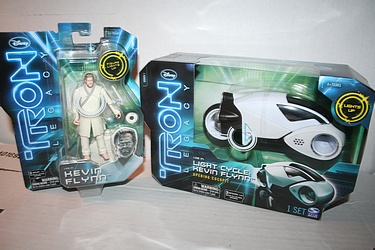 Yes, that is a figure of the main man himself, the Dude, the Bridges, Kevin Flynn, and it was already the last one in the store. I especially like how his figure is 100% different from others in the lineup, and I have to imagine will be a favorite with collectors and movie fans alike. I also managed to pick up his white Light Cycle, and it was a tough choice to stop there as Target was loaded with what appeared to be the complete line! I'm working up a
checklist
for this line, though am surprised to find a general lack of items available on eBay or Amazon.com yet, and the
spinmaster.com/tron
site, which is
strongly advertised on the actual product
just simply doesn't exist. Maybe my Target broke the street date? I'll have to do a little more research on that, but either way I hope Spin Master gets their act together, or we're not likely to see a series 2.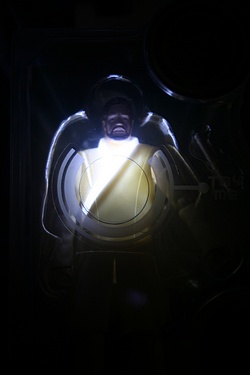 All of the figures and vehicles in the line appear to have a gimmick of some sort, be it the blindingly bright light-up feature, or the crazy face-projection thing of the 12" figure, of the wall-climbing airhogs tech of the high-end light cycles - such things can sometimes seem cheesey or unnecessary, but something about this line and their bold self-assurance and conviction in their implementation is winning me over so far.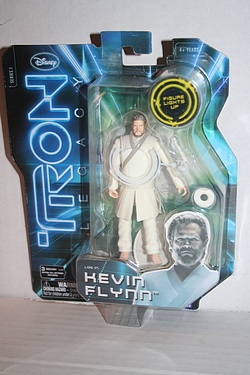 So click on the image of Kevin Flynn's basic figure above. There you can check out more angles of the packaging, and see the little cross-sell image on the back of the card for the other 5 figures in the set. Keep an eye out for these great new figures at a store near you!
Posted by charlie on October 15th 2010, 01:14 AM

Share
---