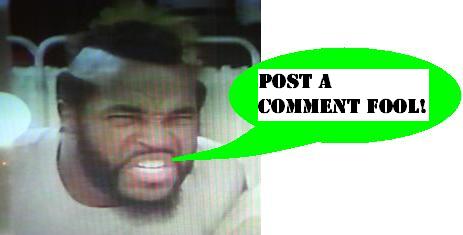 Tron Legacy - Quorra
A lot of movie toy lines that come out hit the market with a splash, and just as quickly vanish, probably with a good amount of planned product going up in smoke. Spin Master is brimming with optimism and good intentions with their fantastic new
Tron Legacy
line, and they have plastered 'wave 1!' on a number of these early figures, tantalizingly indicating the reality of a wave more-than-one. Given the sausage fest that is their basic and deluxe figure line up so far (as is so often the case in action figure lines), let's hope that their dreams of additional figure releases come true, or we'll be missing one of the best characters of the movie - Quorra. No, I haven't seen some sort of fancy early screener, it just seems that she's going to be great for a number of reasons.
Want to learn more? Well, check out
an interview
she gave about her involvement in the film - sounds like the sort of person you could, well, talk with about Tron! So far there are only two figures of her character, and they are both in the extra-small Target Exclusive sets. At least that shows that the folks at Spin Master haven't forgotten about her or totally decided that a girl figure will 'never sell' - so there is hope. Making the best of things, let's check out the Rinzler + Quorra set - and be sure to pick up your own copy so that the sales figures of this line justify some additional waves!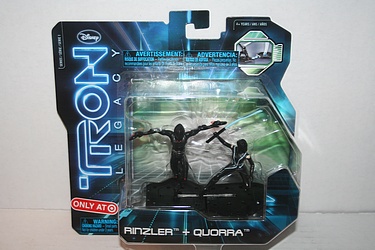 Posted by charlie on October 21st 2010, 12:25 AM

Share
---