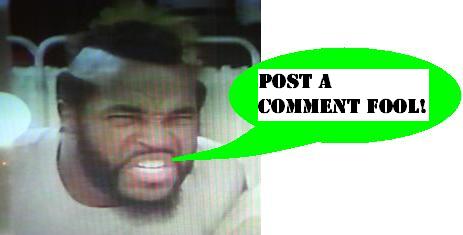 House of Re-Animator, continued
As part of my
Re-Animator
research, I had found a few indications that the minds behind the original trilogy were hoping to put together a fouth installment, and to give it a political bent. More recently, I was excited to hear that in fact the project is much farther along than I ever could have hoped, and even read a rumor that there is a planned 2007 release!
Now, IMDB would indicate that the release of
House of Re-Animator
is looking more like 2008, and I've further read that they are having trouble 'securing' financing for the project. I suspect that the truth is somewhere in the middle, and here is
a lengthy interview
with Brian Yunza where he talks about that project briefly in the middle of the interview - search for it.
The first
and arguably best entry in the series was directed by
Stuart Gordon
, while the subsequent two films of the first trilogy where directed by
Brian Yuzna
. Fans of the series maintain that having Gordon back in the driver's seat for 'House' is a very good sign of a return to quality, so let us hope! He has this to say about the planned trilogy:
Three more Re-Animator films with which to resolve the saga of Herbert West. The proposed first one, HOUSE OF RE-ANIMATOR would have West being called to the White House to re-animate the deceased Vice-President. Of course, by the time the dust settles, even the President has been re-animated and West is the power behind the throne. The second would be RE-ANIMATOR UNBOUND! West would have his own feifdom amidst a war zone. There his experiments take him directly in conflict with religion and face to face with the Old Ones of Lovecraftian lore. The final episode would be RE-ANIMATOR BEGINS. After having his mind pretty much erased by the trauma of Unbound! West is brought back to his senses (during which we get to see some of Westís boyhood) by a mysterious doctor who turns out to be his mentor Dr. Gruberís niece. Back at the medical school in Switzerland (where it all began in the original RE-ANIMATOR) West recreates his early experiments, but makes the fatal mistake of breaking one of his basic tenants when he finds himself having feelings for....a woman.
Today's eBay Watch is a wonderful
carded classic Star Wars collection
with a tragic and pathetic story behind the reason for it's being for sale. It is about to end but is still worth checking out afterwards for the great pictures.
Posted by charlie on May 2nd 2007

Share
---