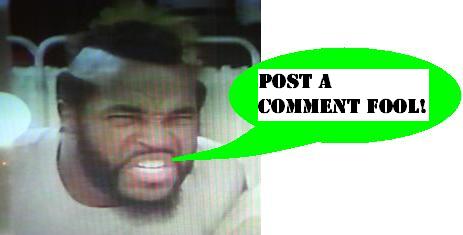 Xtractaurs - Trance
Let us finish up the week strong, as we all get to sail into the weekend, with a rare one from a recently departed line. Now, I don't have the sort of meticulously collected, carefully curated breadth and depth of rarity that, say, doctorkent does, but for the few lines I really follow it is fun to try to learn and collect as much about them as possible.
Enter Trance, the Pentaceratops, from the much-discussed
Xtractaurs
line by Mattel! Ringing in as figure number 29 in a line that appears to have stopped dead at 30, it's likely that Trance didn't find distribution much further than the cities surrounding the port where the slow boat from China docked.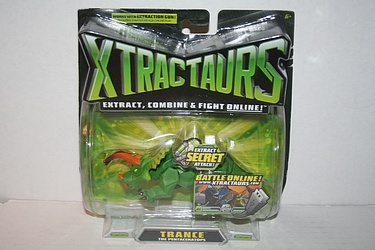 I have only seen this guy come up for auction a few times, and finally decided to pull the trigger on a recent eBay auction. As expected, the seller listed their location as Los Angeles - the West Coast always gets stuff first! This is the next to last figure that I need to complete this line in the Preserve archives, and the final one should be on the way! Of course, amazon.com claimed to have an 'Armorus' figure at one point...who knows!
Posted by charlie on November 12th 2010, 01:19 AM

Share
---