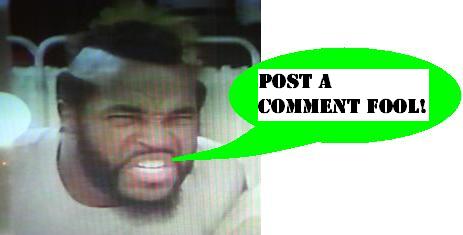 Transformers - Hunt for the Decepticons: Tomahawk
More and more lately, it seems that Hasbro is making an effort to release related figures grouped into their respective waves. I think this is fun, and helps to cross-sell products that are likely to be sitting on the pegs together at the same time, so makes good business sense as well! This may have been going on for decades, but I guess it's just one of many things to which I don't always pay close attention.
So, we'll follow Hasbro's lead and today feature Tomahawk from wave 3 of the
Hunt for the Decepticons
line!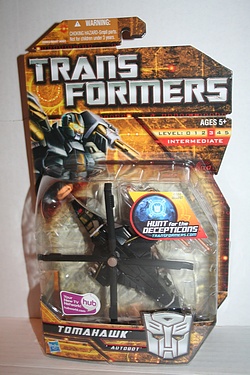 The Autobot balance to the skill and fury of Terradive - he may not be fast but he's wily, and high powered! Granted Terradive doesn't have a particularly low intelligence score, but maybe he will fall for the same trap several times out of his sheer frenzy for combat. This vehicle is another solid new addition to the line, and we can take great encouragement from the zero-kibble, aviator-shaded, even smiling, face that Tomahawk is sporting. Keep up the good non-movie work guys!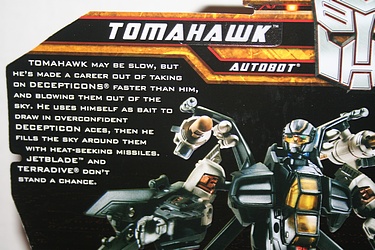 Collector Note:
No extra stickers on the packaging for this figure, unlike
Terradive
!
Posted by charlie on November 18th 2010, 08:13 AM

Share
---