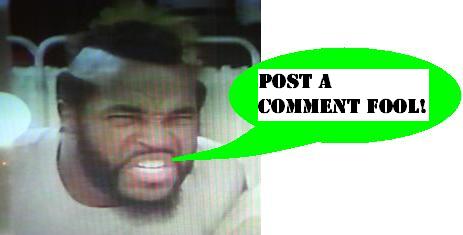 Transformers 2010 - Breacher
Let's tack on another of my favorite scale of figure these days, the Scout class, with Breacher from wave 2 of the Hunt for the Decepticons line.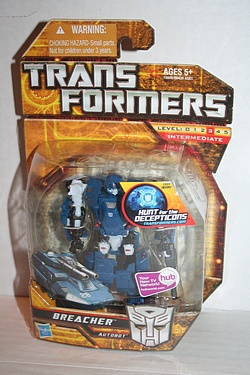 In a great stroke of marketing and play-pattern genius, this small figure is designed specifically to fit in a small compartment on the deck of voyager class
Sea Spray
when he is in hovercraft mode. Perhaps we'll see even more team-ups of this nature in the 2011 range that will be revealed to us in less than 2 months time at the upcoming Toy Fair (!) though we have to remember that the movie product is coming up soon, likely pausing the 'classics' line for another year. Either way, this little dude is a great addition to the Hunt line, and a great combo with the G1-rific Sea Spray!
Posted by charlie on December 29th 2010, 10:13 PM

Share
---