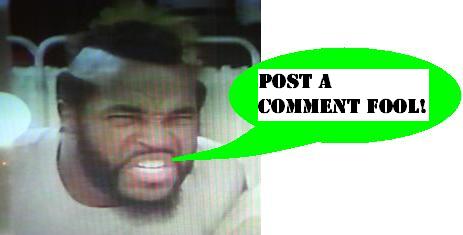 Magnavox Odyssey 2 - Alien Invasion Plus!
I have been meaning to start the detailed coverage of the great
Magnavox Odyssey 2
system for quite some time, and today is that lucky day! Released in 1978 by, surprisingly, Magnavox after years of innovation in the brand new video game industry with their original Odyssey console and the subsequent minor revisions, the Odyssey 2 was their best effort yet and a solid competitor in the space. While the notion of removable cartridges was popularized by innovative systems like the Fairchild ChannelF and the Atari 2600, the Odyssey 2 had something no one else did - a membrane keyboard! This feature allowed them to develop games aimed more towards education and even computer programming, providing a more traditional and faster interface for the material.
And don't even get me started about The Voice add on....speech synthesis...how fantastic is that?!
There were plenty of great things about this console, and we'll get to them in time, but let's kick things off with Alien Invaders - Plus! A complicated-up version of Space Invaders, this one was a real challenge. Click the image below for more views of the physical incarnation, and great pinball-backglass-channeling instructions!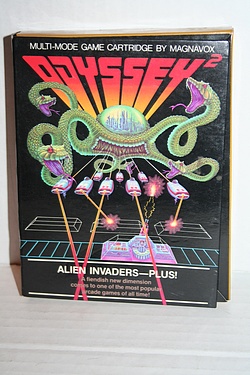 Posted by charlie on January 20th 2011, 06:45 AM

Share
---