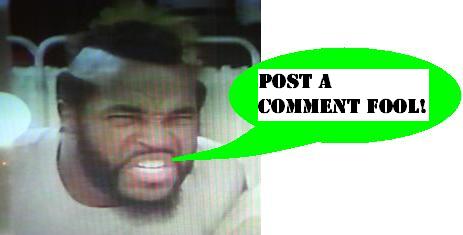 G.I. Joe - Pursuit of Cobra - Quick Kick
I figure that I'm on a role, catching up with the languishing outliers of the
Pursuit of Cobra
line, so will continue today with Quick Kick! The redundant Joe team martial arts expert!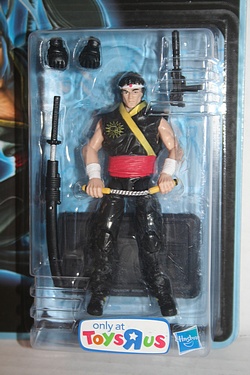 I say 'redundant', but that's probably not fair. I mean, how approachable is Snake Eyes? Is he going to give the team lessons on the proper form of a horse stance or a snap kick? No, I think Quick Kick is probably the go-to guy for that sort of thing. Snake Eyes is the guy you send into an enemy base alone to dispatch a bunch of dudes and blow it up.
This figure doesn't have the same panash of Predator movie tie-in, at least so far as I've been able to determine, but he's still got great design and clean colors, and comes with swords, guns and nunchucks! That should sell it if nothing else does. Hopefully this guy is still available at your local TRU, since Hasbro appears to have made plenty of this wave. Be sure to track him down, or suffer the fate of a gaping hole in your collection, of a good figure no less!
Posted by charlie on February 2nd 2011, 08:02 AM

Share
---