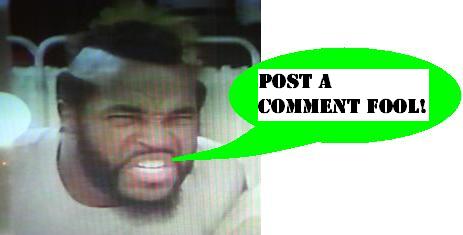 Toy Fair 2011 - Optimus Prime Outside Hasbro Showroom
Hasbro always has something cool on hand to show their clients and the media. Be it a lifesize Ark of the Covenant when they had their Indiana Jones line a few years back, or a giant Iron Man suit, or other appropriate movie prop for their current hot brand - you can be sure you'll see something unique and fun while on the tour. Well, this year they really stepped it up, because right outside of their showroom in the Times Center, parked on the street, was the massive Optimus Prime (with Massiv-er trailer!) fresh from the set of Transformers 3! I got there a little early, and got to see Prime sitting there, with only a lone, cold looking security guard pacing back and forth. Of course, why it took me 3 weeks to post this now-not-a-scoop-of-any-sort video, we'll never know, but it's still a cool enough sight that I just had to feature it!
Be sure to keep an eye out for Mixmaster, and Bumblebee behaving badly! I also heard a rumor that the next day, the NYPD ticketed Prime for obstructing traffic - now
that
would have been a picture to have!
Posted by charlie on March 3rd 2011, 07:39 AM

Share
---