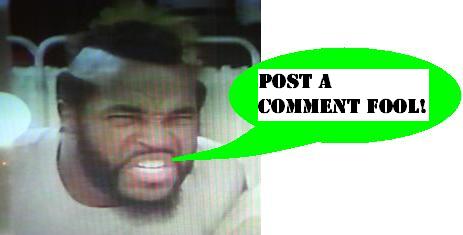 Horns - a Novel by Joe Hill
I first learned about Joe Hill through his comic Locke & Key in 2008, which I believe was recommended to me by the clever owner of my local shop. I was hooked after the first issue, and have kept current with it ever since. He did not, however, start his writing gig in the comics world but rather has penned several very well regarded novels, one of which we're discussing today! Through the magic of twitter and his fun and frequent posts, I learned of a special 'signed bookplate' deal that he was running - wherein folks in the know could send a proof of purchase of the new TPB of Horns to the publisher, and be rewarded by a signed and doodled card from Mr. Hill himself! This is all a long way of saying that my card came in the mail today, and I couldn't be more excited.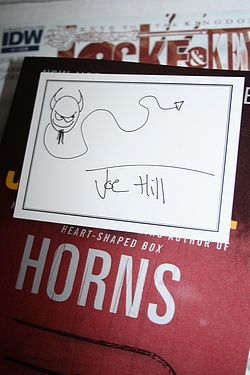 Twitter has been a-buzz the past several days as fans of Joe Hill posted their own most excellent bookplates, and I started to wonder if my small town post office had gone and lost the best piece of mail I was expecting so far this year. Well, as with most things all was resolved in the fullness of time! I also stayed up till the small hours this very morning finishing up Horns, so perhaps the plate was waiting patiently for me to make good on my reading commitment. Let me assure you, reading his book is not like work, but like a rocketing, thundering grown-up good time, interspersed with enough quiet moments and reflective slices to the bone of the human condition to stop me in my tracks more than once in those 400 pages.
News this week is that the title has been optioned to a movie, and that none other than The Beef will be playing the lead role. Joe Hill seems satisfied by the selection of Sam Witwicky, so I shall trust his good judgement on the matter. I found his writing to be so engaging, and his pacing so engrossing that I may find it hard to see the story told in a different format, though all that simply ads to my suggestion that anyone in favor of a good time, though a far cry from a junkfood pulp novel, should get this book immediately. You should also follow
@joe_hill
on twitter - he's a good dude.
Posted by charlie on March 17th 2011, 06:31 PM

Share
---