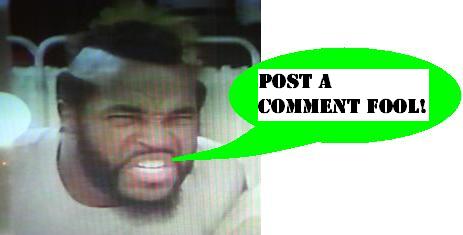 Tron Legacy - One Man Light Jet Diecast Vehicle
Weeks, even months after I declared the end of this promising line of toys from Spin Master, I was astonished to find the series 2 diecast vehicles at my local Target, and the series 2 basic figures at the downtown KMart! Well, here is the One Man Light Jet from the 2nd and, one assumes, last line of vehicles from this line - even though the back of the card assures us that series 3 is coming soon! Click the image below for a few more shots of this vehicle, and check out the cardback for the full set of series 2 vehicles - most of which are re-cards.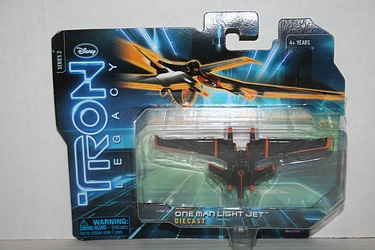 Speaking of which - that's the interesting thing about the series 2 of this line. I've been known to complain when companies cut corners and re-use generic cardbacks for multiple figures in the line. Not only does this assure that no one gets a unique bio, but often the bar codes and item numbers are even the same - I can't imagine doing inventory control on those lines! A good example of this is the
Jazwares A-Team line
from last year, which got a lot of mileage out of that one cardback. Well - here we have a polar opposite - where Spin Master took the effort to put figures from series 1 on series 2 cards, complete with different item numbers and barcodes. Even more amazingly - the basic figure series 2 cards are larger! Well, it's an interesting line to be sure, and I'm glad I could see some of the series 2 product so I could at least appreciate those variations.
Posted by charlie on April 29th 2011, 02:42 AM

Share
---