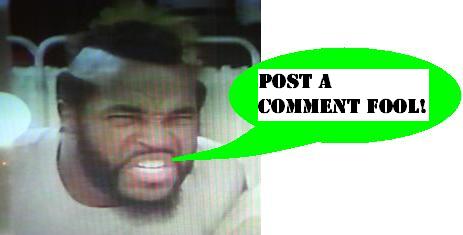 Transformers - Movie 2007 - Walmart Exclusive Divebomb
Continuing where we left off with the now 4 year old figures from the first live action movie, we have another Walmart Exclusive - Divebomb! This figure started out being sort of hard to find, and then was clogging pegs as unexpected refresher shipments of these exclusive figures suddenly started to hit and rehit Walmart stores around the country.
What really makes this figure shine, though, is the unapologetic, eye searing, gorgeous paint job which immediately conjures up memories of gasish and beautiful G2 Transformers of yesteryear. Click through the image to learn more about Divebomb, and see how cool it was, even in 2007!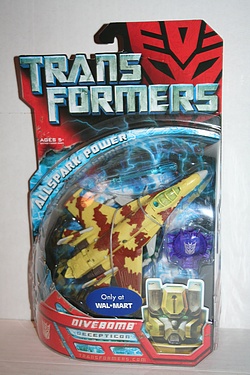 Posted by charlie on July 18th 2011, 02:08 AM

Share
---