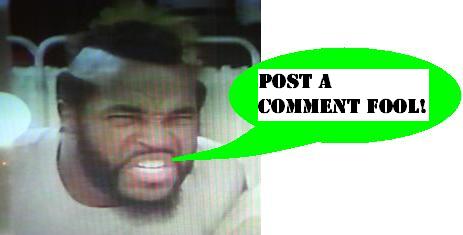 Retail Report - Captain America Justice Jet
Of the huge raft of super hero and comic-property movies that charged into theaters this past summer, it seems that Captain America was the one least likely to be discussed in harsh, belittling terms. The other properties, notably Thor and Green Lantern, had toy lines that vied for shelf space along with Cap and his alternate decos, but perhaps on the strength of the mediocre reviews that both of those efforts received, their toy lines somewhat died on the vine. I am seeing a number of 'wave 2' Green Lantern basic figures, which after initial hotness are themselves starting to warm the pegs, but at least in my small town Thor never got past first base.
It was heartening, therefore, to actually see the new Captain America Justice Jet from wave 2 of the vehicles in that line turn up in-store today! I think that Big-H did a fine job with the accessories in this line and it would have been a shame for that one to end up on the cutting-room floor.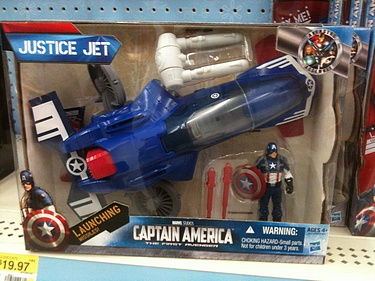 While it's had a stronger run than it's foes this summer, it was starting to look like the plug had been pulled on this line as well - hopes of seeing wave 3+ of the figures seem unfounded - but at least those pursuing a complete collection of vehicles from this line are now in luck. Those of you in larger cities, eBay would indicate that wave 3 is even showing up in limited locales, so snag it while you can! Of course, the holiday reset having just completed at Target puts as all in mind of the ever-accelerating pace of 'holiday shopping' and how it will, astonishingly, be upon us before we know it. Companies will need to keep the shelves full to bursting for that annual push, so it could just be that Captain America, the winning line from the winning summer movie, isn't done yet!
Posted by charlie on August 10th 2011, 09:29 PM

Share
---