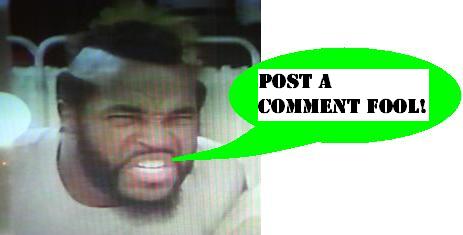 The Lure of Half Price
Today I popped over to a local coffee/burrito/scone shop near my office for a little lunch, and as is more and more often the case was struck with a thought-nado from observing my surroundings. I guess I blame the consistent 4 hours of sleep.
You see, this shop used to have the 'slightly old' muffins and cookies, with a little star sticker on them, at the oh-so-nice-afford-more-toys half price mark. I'm not a man who needs his pastry baked the day of, so seeing stars is always one of my goals at this place. Lately, the stars have been hard to come by and I had to wonder where oh where all the stale food had gone? Well, today I found a starry scone, but it was the saddest thing ever - not even with a plate, in front of the happy 'HALF PRICE' card which also has little stars. Something about it reminded me of a trip to the SPCA, and all the little kittens who just want a home.
I suppose this explains both why I have 4 cats, and why I have trouble cleaning out some storage areas - the immediate and considerable anthropomorphizing of everything from a stuffed animal to a chocolate chip scone. Well, like the cats, I gave this lonely scone a good home (no, I do not eat my cats).
So all this got me to thinking of some things that Adam at
16bit.com
has been posting recently about his sizable purchases of ultra-double-clearance Gormiti figures. I've been tempted by these as well, given their apparently spiritual connection to Battle Beasts of yore, and Diamond Select's obvious contempt of the series. I realized how sad I find things like the 75% off aisle at Target, when the products that got picked last for kick ball have no way to hide their poor sales numbers anymore, and are there, red tags blazing, still not going home with anyone. It's made even more poignant after getting into the Toy Fair rotation, where I've seen many of these figures (like the 2011 Zhu Zhu hamsters) before they even came out, and spoke to the companies behind them and their hopes for that retail year.
I think it comes down to an investigation of the levels of significance which we assign to the tangibles of our day, and our lives. Certainly we all do so to varying degrees, with varying success, and to varying things, though few among us do not have that 'favorite thing' that we'd not want to lose. Maybe at the heart of this thought experiment is a greater truth about marketing and successful business, and how a manufacturer who can best tap into this seeming human propensity will rise above the fray - as I think often is the case with the 'toy of the year', whatever it may be this time around. Or - perhaps - I'm just working out my uncertainty over my relationship with the consuming world, and how that may change, via necessity and perspective, with the passage of time.
Posted by charlie on August 18th 2011, 11:40 AM

Share
---