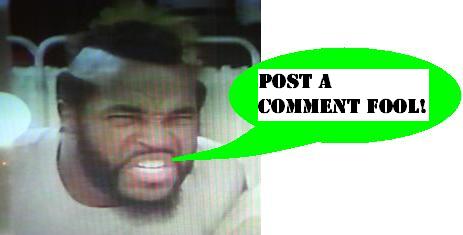 Battle Force 5 - Pull Back Racing Reverb
I've said before that one thing that this line did wrong, or at least a misstep, was the almost comically high number of scales, variations, and subtleties that it contained. Sure, maybe if I'd put more work into it, and if I had less lousy stores near where I live so I stood a chance of finding the full range of product, I could have made sense of it all. As it stands, I suspect I've barely even come to grips with half of the line.
Take for example the set of 4 "pull back racers" that turned up in the Big Lots score this week. I had to do a double-take to be sure they weren't the same 1:43 scale vehicles that I'd found previously, and at least judging from the only one that overlaps with my old set - Saber - they are indeed different. So - as we slowly and not-so-surely grow the checklist of this already vanished line, here is Pull Back Racing Reverb, in all of it's purple glory!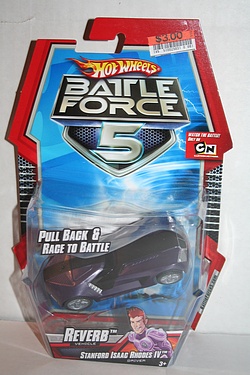 In an earlier post, I had been debating if I should watch any of the Battle Force 5 cartoon, or if that would corrupt my ability to enjoy the series. Preserve reader Ben chimed in that exactly that scenario had soured him on these sets that he was all set to add to his collection, so I'm even more reluctant to see it now. And this got me thinking.
It got me thinking about growing up. As I've gotten older, it's been interesting to see my perspective on age change. When I watch a movie it's easier for me to relate to the 'grown ups' and their problems. When I see parents, of which I am still not one, I see them as peers, at least chronologically, and have an eerie, unexpected affinity with the adult world that snuck up on me in the night, surely. Therefore, when I watch contemporary cartoons, I'm struck by the 'young' feeling that everything has. Most of the protagonists have gotten younger over the years, it seems, and 'adults' are often relegated to a humor, authority, or support capacity. And that's a funny thing...
I've been comparing this line to M.A.S.K. - and you know what? That show had grown men and women duking it out with some serious hardware. You get the same thing from G.I. Joe, to be sure. While going to the grocery store may make me feel like I'm basically as old or on par with the other weary shoppers, when I watch one of these old cartoons, those character still seem
grown up
to me. Now - arm chair psychologists rejoice, since I'm sure this has something to do with how I was a kid when I first came to know those characters, but I feel such a conclusion is an oversimplification. I think it is not a stretch to claim that leading character depictions in children's entertainment have grown closer in age to them, and I think it's too bad to have moved away from the archetype of a strong, capable adult which was the standard 25 years ago.
Posted by charlie on August 25th 2011, 09:12 PM

Share
---