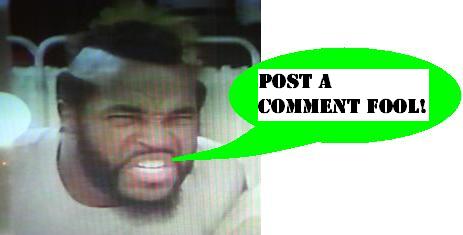 G.I. Joe - 30 for 30 - Iron Grenadier
The first wave of
G.I. Joe 30 for 30
figures is a little Cobra heavy, so let's continue on with the red-tinged cards and have a look at the Iron Grenadier!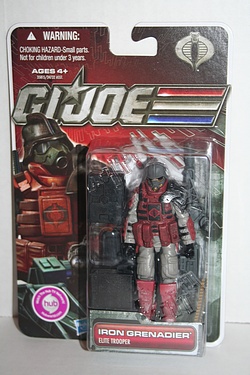 Destro's hand picked thugs - these guys specialize in causing trouble around the world, which is always good business for an arms dealer. In reading the bio's for this figure and the
Hazard-Viper
, I was surprised to see that they are still making reference back to the live-action movie. At least, I think they are - it's all sort of fuzzy to me. Maybe I shouldn't have started a new checklist gallery for this line - but it just seemed the proper way! I'll stick to my guns, and we can all pretend that comments about Compound Z and whatnot are a secret code for the surprise 30th anniversary party that everyone is throwing for Roadblock.
Posted by charlie on September 1st 2011, 12:12 PM

Share
---