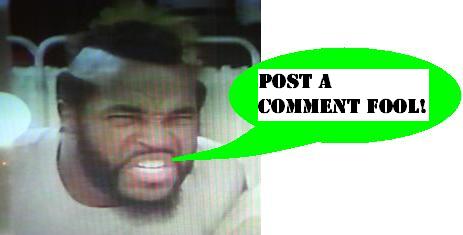 Star Wars - Blu-Ray Changes
You may have heard that Uncle Lucas got into the Gargleblasters again, and has made further changes to the original SW trilogy. I found a clip of the new version of the final Vader / Emperor scene that I believe to be most illuminating - I think you're likely to enjoy it as well.
Hopefully you didn't read ahead to here and spoil yourself, but I sure was a fan of Beavis and Butt-Head back in the day. Reading more about it now makes me in awe of the creativity and hard work that a 20-something Mike Judge put forth to make that program happen. Interestingly, that piece of classic American television is about to have a rebirth this fall, as Judge is bringing new episodes of the ageless, brainless duo back to the TV. I found that the video above did a great job of capturing the subtle intelligence that the show always brilliantly conveyed through the surface-stupidity of the guys. Especially amazing is how the pathos of Vader's revelation is conveyed 100% more effectively via re-purposed sound bites of Butt-Head than through Lucas's fascinating new decision of
"Nooooooo!"
. Well, thanks Internet for a great video, and let's all look forward to the new B&B episodes. Maybe Judge can do it right, where so many other recent revivals have utterly failed!
Posted by charlie on September 7th 2011, 02:53 AM

Share
---