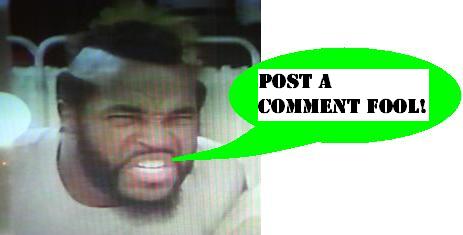 G.I. Joe Q&A #6 - The Results

Hot off the presses! Our replies from Hasbro for the last G.I. Joe Q&A of 2011 have just arrived, so read and enjoy. All three of our questions were answered - or at least remarked upon - thanks! Check them out below:
---
G.I. Joe Q&A #6 (2011)
Preserve:
How much discussion takes place over the articulation of animal sidekicks? eg. Is it seen as a priority of any sort which is then or basically discounted in favor of the main figure?
Hasbro: Haha, The sidekick is just that "a sidekick" and sadly, the little fella rarely gets any articulation or deco since his weight of plastic is often expensive in and of itself. But, where it makes sense (such as "Croc Master's Croc" of "Order") we make exceptions but typically have to balance those decisions with the use of existing tooling or simplified decoration on the action figure "animal trainer".
Preserve:
We recently acquired an old Hasbro "1st Quarter" trade catalog from the 80s. It had some paint and versions of figures that differ from what eventually made it to market, and different from the same-year Toy Fair catalogs. What was the release timing of these "1st Quarter" catalogs compared to Toy Fair and Pre-Toy Fair catalogs of that same year, and were there "Quarters 2,3 and 4" books as well that we have just never seen?
Hasbro: Hmm, that is an interesting curiousity you found! Unfortunately a lot of those pre-date the current team and we weren't able to track down a concrete answer. Sorry! But…how cool is that find???
Preserve:
The current accessories are getting to be amazing. Are backpacks with straps (i.e. PoC "Jungle Assault" Duke) instead of back pegs something we might see more of?
Hasbro: The straps on Duke's Pack are designed to hold a range of rifles or accessories. Their intention was not to hold the pack onto the figure, although it seems some fans are using them this way!
---
Thanks to the team at Hasbro for their fantastic answers all year long, and to
The Terror Drome
for sharing a question with us!
Posted by charlie on November 23rd 2011, 10:34 PM

Share
---