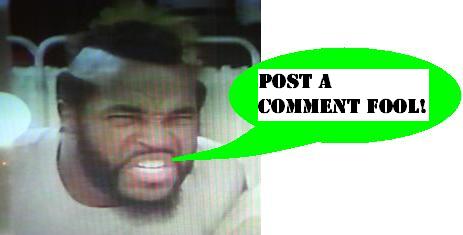 Cold Sweat
I have just finished watching
Cold Sweat
with Charles Bronson. It was surprisingly awesome, I felt, once I got into the swing of things, and was directed by Terence Young of early Bond movie fame! It's an excellent Bronson movie if you are in the mood.
Next on the agenda is
The Defender
with Jet Li. The previews before the movie, as is often the case with great old VHS tapes, were fantastic, including a preview for the Affleck film
Reindeer Games
, which I'd only known about from
Jay and Silent Bob Strike Back
...or wait, maybe that was
Phantoms
...I think that definitely needs to be part of a marathon in the future!
Also,
this auction
ended last night at a fantasticly great price! It is an original prototype, from Takara, of the Transformer Highbrow; definitely something that doesn't come up often!
Posted by charlie on June 20th 2007

Share
---