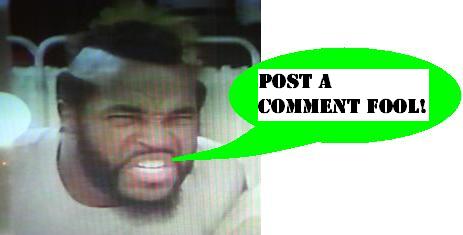 Hollywood clearance
Never learning from the possible mistakes of the recent or distant past, I stopped into Hollywood Video this evening while I was supposed to be watching
Ghost Rider
. By most accounts, in a vacuum at least, I made a sound choice in that regard. Once I got to HW I was informed by the sympathetic counter dude who has watched me purchase scores and scores of tapes in the last few months, that I was now "small potatoes". Seems that only days ago, they have instituted a plan, whereby
every VHS tape in the store
is for sale, right off the shelf, for $2.00. Furthermore, sadly, it seems that the scumbag dealers of the world are, as usual, two steps ahead and have been literally traveling the country, purchasing bulk lots of 1000+ tapes of the particularly rare and resalable titles as each store starts is final sell-off. Of course, this same cleaning-out had happened at my local store not 48 hours prior to my discovery of the sale, but as is always the case with me, my interests are diverse enough that I scared up 40 tapes or so, without even breaking a sweat (except for the excitement of having the tremendous library of media cast open for my purchase!).
Sadly some douche bag beat me to
Monster Squad
, and it is no more, but at least I was able to score the one thing I truly was looking for today, which was a VHS copy of
I Come in Peace
, which we all learned in the last
UncleCast
, has never been granted a dvd release!
Posted by charlie on June 24th 2007

Share
---