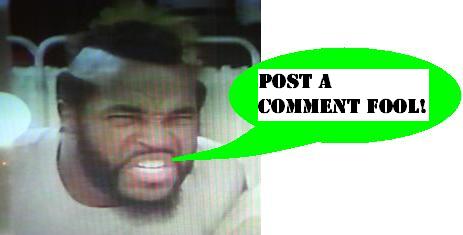 Toy Catalog - 1984 Imperial Toy Corporation
Holy Toledo! You mean there's new content today?
Why yes, that's exactly what I mean! It was time to take a break from the incesant eBay Watches, as intriguing as they are, and actually contribute something to the global hivemind, which is when I am the very most satisfied with the machinations of this existance. Boosting all our morale today, in that case, is the catalog for
Imperial Toy Corporation from 1984
(The Greatest Year!). This is another of those wacky, fringe sort of books that I'm in to, so don't expect a bunch of products you immediately recognize, but I do believe a lot of your dime store favorites will be contained in these pages. The sorts of projects that make you do a double-take, and then forcibly dredge a long-forgotten memory from the depths of your banks. If that's not power in journalism, then I don't know what is! Enjoy!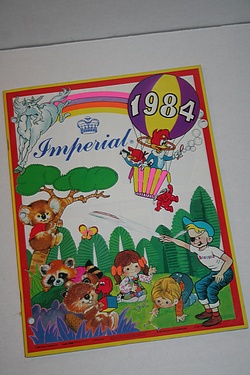 My favorite page in the book? Well there are a lot of cool products, and the Q*Bert page is really delightful, but in terms of anthropological significance and overall period specificity, I am completely delighted with the photos on the final set of pages of their "250,000 Sq. Ft. Headquarters" and "Modern Manufacturing Facilities" - if anyone wanted to get a flavor for the '80s and maybe didn't experience it in person - you're welcome.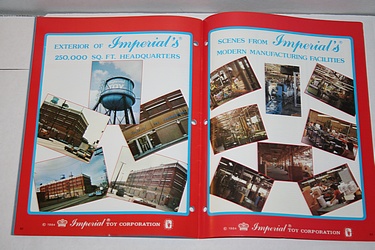 Posted by charlie on June 4th 2012, 08:03 PM

Share
---