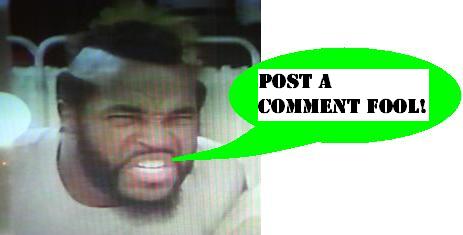 Press Release - Bundle in a Box
In space no one can hear you bundle. In Deep Space, on the other hand, you can definitely enjoy eight excellent indie games for a pay-what-you-want price as the second bundle by Kyttaro Games (
http://www.kyttarogames.com
). Bundle In A Box: Deep Space (
http://www.bundle-in-a-box.com/
), gets released this Friday the 14th of September. It's the only thematic bundle around, will last for 14 days and offer all games as DRM-free downloads (but not exclusively so; most games are also available on Desura and/or Steam ).
Bundle In A Box is about …
… exclusive new games making their debut.
Gamers will for the first time get to play Rob Fearon's Death Ray Manta; a psychedelic and fully customizable arena shooter specifically created for Bundle In A Box.
… great indie games.
Paying anything above $0.99 will get gamers:
Death Ray Manta (PC/Mac)
Llamasoft's demented Space Giraffe (PC/Steam)
frenetic space-combat sim The Wreckless (PC/Mac/Desura)
surreal RPG/adventure Dark Scavenger (PC/ Mac/Desura)
the official remake of the Commodore 64 classic Armalyte (PC)
… even more games.
Paying above the average price will allow gamers to enjoy three more excellent games and a selection of interactive Armalyte extras. Said games are:
stunning space-shooter Sol: Exodus (PC/Steam/Desura)
just released 2.5D arcade offering Miner Wars Arena (PC/Mac/Desura)
humorous platformer RobotRiot (PC/Mac/Desura)
… directly supporting upcoming game developers.
$10 will be added to our Indie Dev Grant for every 100 sales and the whole sum will be awarded to a developer selected by vote; no strings will be attached as to how the grant will be used.
… charity.
5% of all revenues will be shared with the Hellenic Centre for Mental Health and Treatment of Child and Family.
What's more, for each 1000 bundles sold new extras will be unlocked for everyone, including the premier issue of the PlaySF sci-fi gaming magazine, the brand new Dark Scavenger soundtrack, the soundtracks of Sol: Exodus and Miner Wars, and an eclectic selection of books, artbooks and storyboards.
As an added bonus, all who purchase the bundle will get access to exclusive content for Droidcape: Basilica (
http://www.kyttarogames.com/?page_id=384
); KyttaroGames' own upcoming game for iOS and Android. The top 10 contributors will also get a free copy of the game itself upon release, whereas the Droidscape: Into the Basilica book will be made available as an unlockable extra.
Oh, and do expect a few surprises down the road too...
---
Posted by charlie on September 17th 2012, 06:33 PM

Share
---