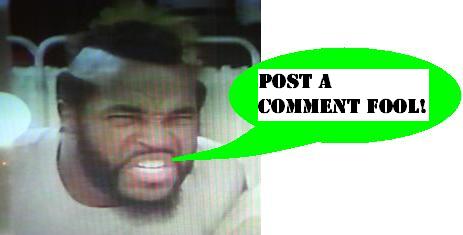 botcon wrapup 1
The excitement from Botcon 2007 continues to be in the front of our minds here at the Preserve. We hope to record that
uncleCast
on Tuesday, so await it excitedly! In the meantime, I will provide an awesome Botcon 2007 picture everyday, in order to give some idea of the excellent experiences that were for the having last weekend.
There were a number of special guests at the show, and two in particular were great fun and we ended up chatting with them more than once over the weekend. Pictured below, from left to right are: Charlie (your humble narrator), Stan Bush, David Kaye, the Uncle.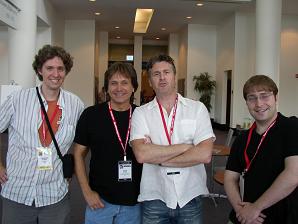 Stan Bush you should know as the singer behind several of the awesome tracks on the original Transformers Movie Soundtrack (Dare, The Touch). David Kaye provided the voice of Megatron in Beast Wars, and has done hundreds and hundreds of other jobs, both large and small. They were both great guys, and extraordinarily friendly and easy going, especially considering the convention environment with hundreds of fans all clamoring for their attention.
Posted by charlie on July 2nd 2007

Share
---