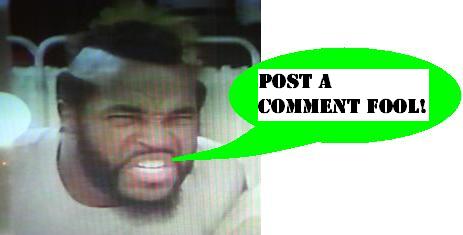 Cybertracker
Yesterday began with a 6:30am viewing of
CyberTracker
, starring none other than
Don 'The Dragon' Wilson
. This movie had been a part of the most recent
Tremors-a-Thon
, though I had unfortunately missed it while on apparently 91 minute pork chop duty. Various attendees of the event ranked it nearly the favorite movie of the day, so I had been determined to catch up with my viewing before too much time had passed.
From the several awesome previews before the movie (
Guardian Angel
and others - one reason I love VHS tapes) until the last tortured strains of the credit music, and with every airborne exploding car in between, this movie delivered the goods. An apparent mashup of
Terminator
and
Robocop
, it takes place in a near-future with mildly advanced tech in a mostly low-budget 1994 world. At least in the future, you can get your sexy-talking home computer drunk with you during those lonely evenings!
What I am absolutely delighted to have just this moment discovered, is that the runaway success of this movie in 1994 apparently warranted a sequel the very next year! In 1995 director Richard Pepin and our good buddy Don 'The Dragon' returned for
Cyber-Tracker 2
! You know there is a zero percent chance that I won't watch this as soon as I can find it.
Posted by charlie on July 12th 2007

Share
---