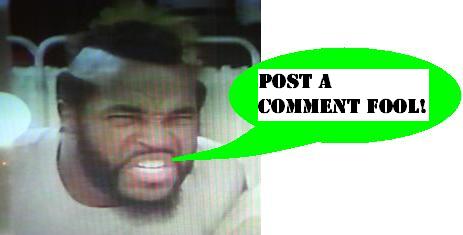 TMNT - Bare Shelves!
Remember what I was saying about the new TMNT line being the best thing in stores right now? Well, turns out I may not have been blowing smoke - the pegs are completely bare at my local target!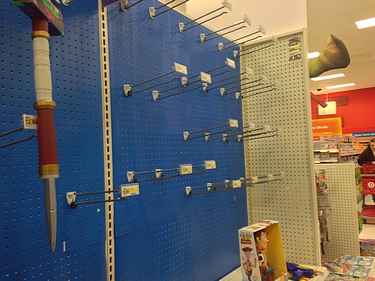 Though seriously, things seem a little *too* bare, if you see what I mean. Maybe I missed a memo, but I'm not sure why all the figures suddenly vanished. Anyway, before I took this picture the stock was definitely low, and it had been refreshed a number of times. Compare that to some other lines in the store, where you have to rub the layer of dust away to see what the figure is. Hopefully they will restock soon, and maybe, some day, I'll even find Bebop and Rocksteady!
Posted by charlie on December 30th 2013, 04:15 PM

Share
---