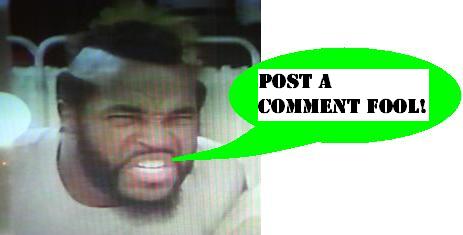 Cybertron
I admit with some degree of embarrassment that I have been off and on watching the
Transformers Cybertron
cartoon. Every episode feels like I'm watching some mash-up of Pokemon and Teen Titans (to arbitrarily select two shows I've never really seen and still dislike - unfair I know). But, in the course of each episode, they generally drop at least one completely awesome quote from the old show, or from the movie, and
they pull me back in
! It feels as though there's at least one writer on the show who is a legitimate fan of the old series, but that they understand how they have to make a show these days to fit in. A particularly strange aspect of the series are the absurd voices that many of the characters have, including the Crocodile Hunter rip-off, and a fair but well short attempt at Chris Latta. The current watered down Decepticon jet who gets to carry the famous name of Thundercracker has, in this version, an imitation of the voice of Larry the Cableguy. Yes that is as sad as it sounds. I was amused, though, in spite of myself, when he and Starscream were exchanging words. Once ol' Screamer was out of earshot, Larry shrilled
"He think his oil don' stink! But stink it does! Hoooo-EEE!
At least I can tell myself that one was for the not-6-year-olds.
This program, like many before it, suffers from a constant reuse of what is the first few times awesome footage. Right now, they're going through the overly complicated launching-from-the-base sequence for the Autobots, where they all get positioned and lifted into their various garages/launch pads/ catapults. They're playing heroic orchestral pre-conflict anime music over it, and it's about a 2 minute sequence. I swear that it reminds me of the old Tranzor Z launch sequence, or really any number of old Japanese heroic robot shows. Again, something that, just as I'm about to give up, appeals to me and pulls me back. Oh well, back to the rejuvenility.
The episode is called
Speed
, in case anyone actually wants to check it out. Oh, and Optimus Prime has a mouth - what the hell. At least in super battle mode he gets a little shield over it that makes him look legit.
Posted by charlie on August 3rd 2006

Share
---