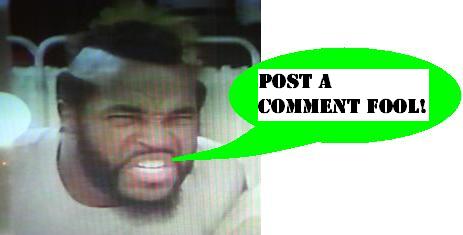 2002 Irwin Toy Catalog
A little research into the
history of Irwin Toy Limited
shows that this catalog from 2002 was an interesting moment in the final period of this long running company. Having been founded in 1926, they fell on hard times in 2001 and were purchased. So, this "it's all new!" slogan was at least an effort by the new owners to make a go of it, hopefully. As so often happens, however, they were then liquidated in 2003, and assets sold off, including their original Toronto factory. Interestingly, it was converted into condos called the "Toy Factory Lofts" which
remain in high demand
to this day!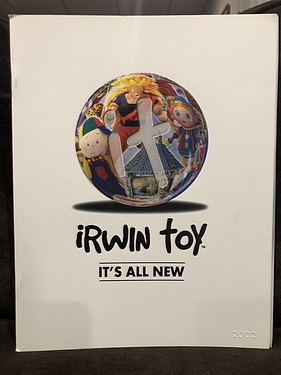 While the company may have been on hard times, their product assortment that year is sure to delight and amaze any Dragon Ball Z fans out there! See the
full listing
for another page of awesomeness!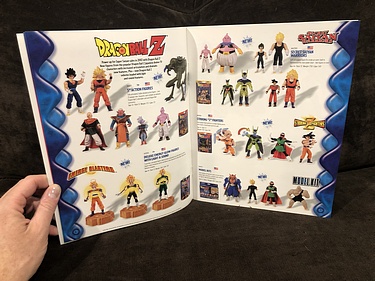 Oh, and let's not overlook that they had an incredible line of Thunderbirds toys as well. Check out that
Tracy Island playset
!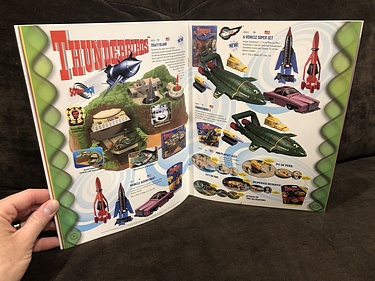 Well, this is why we do this work here at the Preserve. Because there are interesting stories to tell, and these toy lines that many people worked hard to produce every year deserve to be remembered.
Posted by charlie on April 2nd 2021, 10:15 PM

Share
---