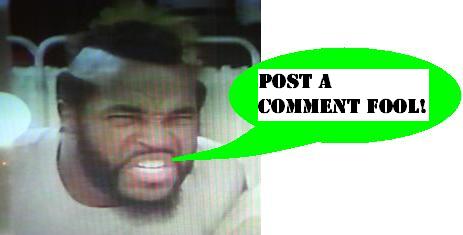 Million dollar Tf auction
This may or may not be old news, as I don't get around the Internets as much as I probably am supposed to, but I wanted to point readers of the Preserve to the
Million Dollar Transformers Auction
going on over at eBay currently. It really is a pretty great set - being complete from the 1984 launch up through Pretenders - just like the collection here at the Preserve, but as you can see from the nice glamor shots that the seller clearly spent a great deal of time with (far more than has been spent here at the Preserve, sadly!) the items are all boxed in really wonderful condition. While I also have most of the original boxes, I'm certainly willing to admit that it's a fantastic set she is selling and superior to my own. While she also admits it's really not worth a million dollars, 1/2 of the final sale price is going to charity so she's just seeing what happens! Can't blame her for that.
Also check out all the crazy 'extra' Transformers related merch after the list of the toys themselves - great stuff! I'm sure other rabid fans have already carefully scoured the list but it's worth taking the time to save the words and pictures because I suspect a lot of that stuff doesn't come around very often even to be able to look at! She has a sad story to tell around the collection and her late husband, but hopefully her wishes that a wealthy collector can buy the collection and not split it up will be respected. I especially like the part about the Smithsonian - now we're talking!
While we're on the subject, check out today's
Internet Aneurysm
, which is probably someone who won't be in the running for a high bid in that sale.
Posted by charlie on August 1st 2007

Share
---