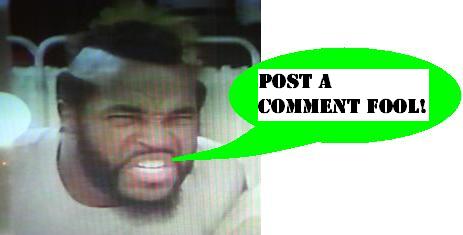 Toy Haul 1
Featured today is the most recent toy haul that has bolstered the already straining ranks at the Preserve. I think that Hasbro and I are really on the same wavelength these days, because I am finding it such an old school delight to discover the new things they have waiting for me in the toy isle (when that isle is properly stocked at least). Here is what they had in store for me recently: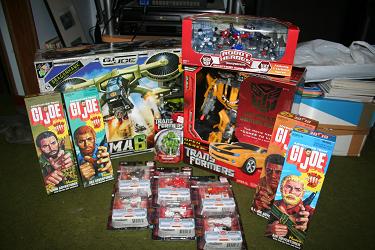 Pictured above is the Sigma 6 Heavy Armor Dropship "Dragonhawk", all six of the mini-con sized Transformers Aerialbots that were released in the Universe series last year, a Legends Ratchet figure, the Walmart exclusive Robot Heroes classic five pack, four out of the five newly released GI Joe 'Kung Fu Grip' tribute figures (damn my ill timed frugality!) and let us not forget the new 'Ultimate Bumblebee' figure, which I threatened to buy during the last
UncleCast
, and have now done! After the drought of Tfs on the shelves, I didn't stand a chance when I saw this high priced beast several days ago, and a full page with many pictures is in the works here at the Preserve, to be posted soon.
Posted by charlie on August 15th 2007

Share
---