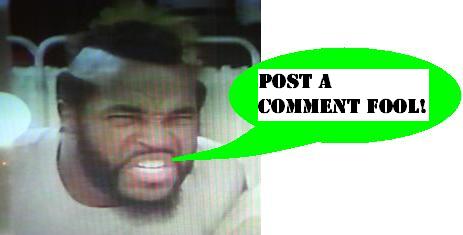 Kung Fu Grip week
Welcome Preserve readers to
Kung Fu Grip week
! Late last year, being 2006, Hasbro was goodly enough to release five figures which are tributes to their 1976 era Adventure Team toys...with Kung Fu Grip! I am constantly impressed by the job that Hasbro is doing lately (other than being unable to keep Transformers product on the shelves, of course) and from the perfect reproduction box art to the 'life like beard' these figures are just fantastic. I believe they were a very limited run, and I have heard rumors that they were only to be found as a WalMart exclusive, but since I only recently noticed them and am finding the Internets to be of little use, I'll just make some things up that become canon!
During Kung Fu Grip week at the Preserve, we will feature a new figure from the series every day, until we reach Saturday and all five have been posted. Starting us out with a bang is this great group shot of the boxes, tall and proud: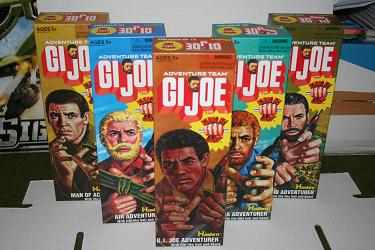 So be on the lookout tomorrow for the first in the series to join the Preserve.
By way of a quick eBay watch - I have recently begun keeping a closer eye on the Rock Lords market, as they seem to be growing in value and scarcity, and I want to make sure my collection is stable before they dry up! I was pleased to finally see a 'Snarlie-Narlie' in
this auction
. That large furry black and white beast is the King of the evil Narlies, and apparently quite rare! I am just figuring that is the reason for the jacked bids, as it is the only unusual piece in that lot. I guess I won't be adding one of those to the Preserve through the 'regular channels' unless there is one in the archives waiting to surprise me.
Update:
It came to my attention that I had botched the link and picture for the Target Exclusive 'Skyblast' post last week! Please make sure to check out the
correct Skyblast page
if you are interested.
Posted by charlie on August 20th 2007

Share
---