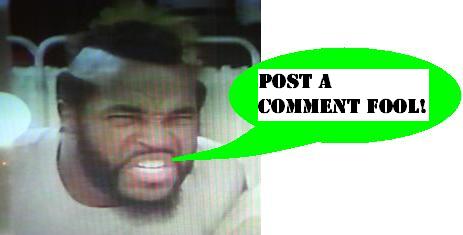 Target G1 repaint haul
In order to illustrate what a
productive
day this was in the ongoing search for the Transformers 2007 Movie Toy line, I submit the following: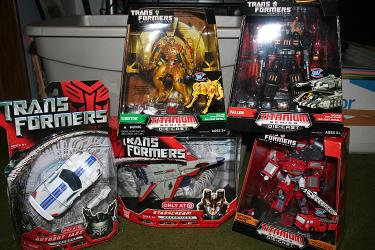 I feel that it's worth pointing out, once again, what a great job Target has done with having a wonderfully rich series of exclusive items. These G1 repaints are clearly aimed at precisely someone like me, and they really hit the home run as far as I'm concerned. I had been very interested to see them in person since first learning about their existence, and what a great way to find them - with their very own dedicated endcap, actually well stocked, and helping to boost the flagging morale of the Transformers toy section, and those of us who frequent it.
Adding more interest to the haul was the new set of Titanium 6" figures, which in the absence of the G1 repaints would have been cause enough for enjoyment and modest celebration. The Cheetor figure is just remarkably pleasing, with the full might of 2007 Materials Science being brought to bear on the perfect curves and gloss of the component parts. It is probably too late, but the 6" Titanium line has definitely captured my interest.
Posted by charlie on August 31st 2007

Share
---