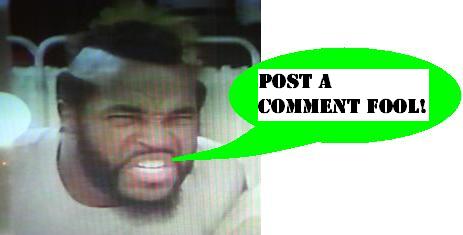 Transformers Movie 2007 Main Line Complete
It was with astonishment that I sprinted into a Big KMart and adjacent WalMart a few scant towns away while en route to a distant appointment, and saw on the shelves an abundance of Thundercracker Voyager figures, and one lone Brawl Leader class! With delight, tinged by the slightest hint of sadness at my epic hunt having come to a sudden conclusion what with the great success of recent days, I swept up the two figures and continued on my way.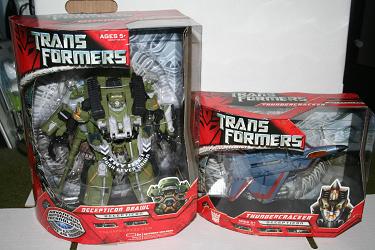 Now what remains are three more Target Exclusive Scouts, and the four latest Real Gear figures. Those are ancillary figures to be sure, so as of now the main line is complete. The choice now, going forward will be the purchase or avoidance of the Prime and Brawl Leader repaints that are to be released sometime this fall. By that time, I'm sure that the sting of the tremendous cost of this full series will have subsided, and the fever for more of these surprisingly decent Transformers figures will be rekindled. In the mean time, I hold out hope that the rumors of WalMart beginning to sell the Masterpiece Starscream figures will not prove to be vicious lies, and the hunt for those may begin now in earnest!
Posted by charlie on September 1st 2007

Share
---