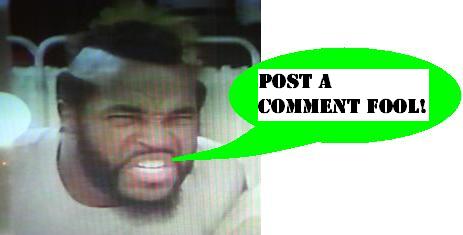 Gi Joe 25th Joe set 1
In our procession through the first wave of the GI Joe 25th Anniversary collection, we have finished the carded figures and now get to check out the fantastic 5-pack sets. Today we feature the Joe set: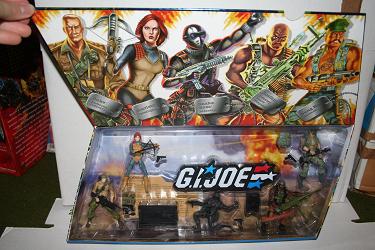 In this set we have a duplicate of Snake Eyes, but also four excellent new figures lifted directly from the pages of toy history. Also included in the set is, as seen in the picture, a large plastic GI Joe logo, which plays the theme music when the star-button is pressed! I have heard a rumor that the wave 2 Cobra pack will include a giant plastic Cobra logo - let's all hope that it plays the Cobra theme from the movie!
Posted by charlie on September 8th 2007

Share
---