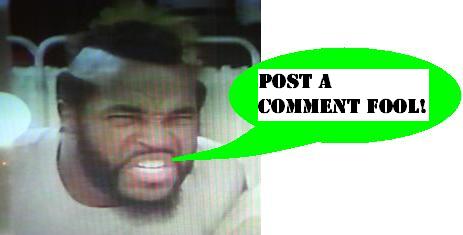 GI Joe 25th Cobra set
We have reached the end of GI Joe 25th Anniversary week at the Preserve, and finish with the Cobra 5-pack. Another great set of figures is contained in this set - even though we have a few duplicates, the Cobra Commander in this set has the solid faceplate rather than the cloth look, and at least Storm Shadow is posed as a total badass.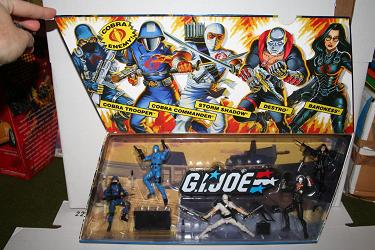 This set really delivers the goods with both Destro, and of course another fan favorite the Baroness. Wave 2 should be breathing down our necks already, so enjoy the wave 1 euphoria while it lasts.
In movie notes, any night that involves
Predator
(with Mike Nelson's
Rifftrax
!),
Fright Night
,
The 'Burbs
and
Red Dawn
has to rank up there as one of the greatest impromptu movies nights ever.
Posted by charlie on September 9th 2007

Share
---